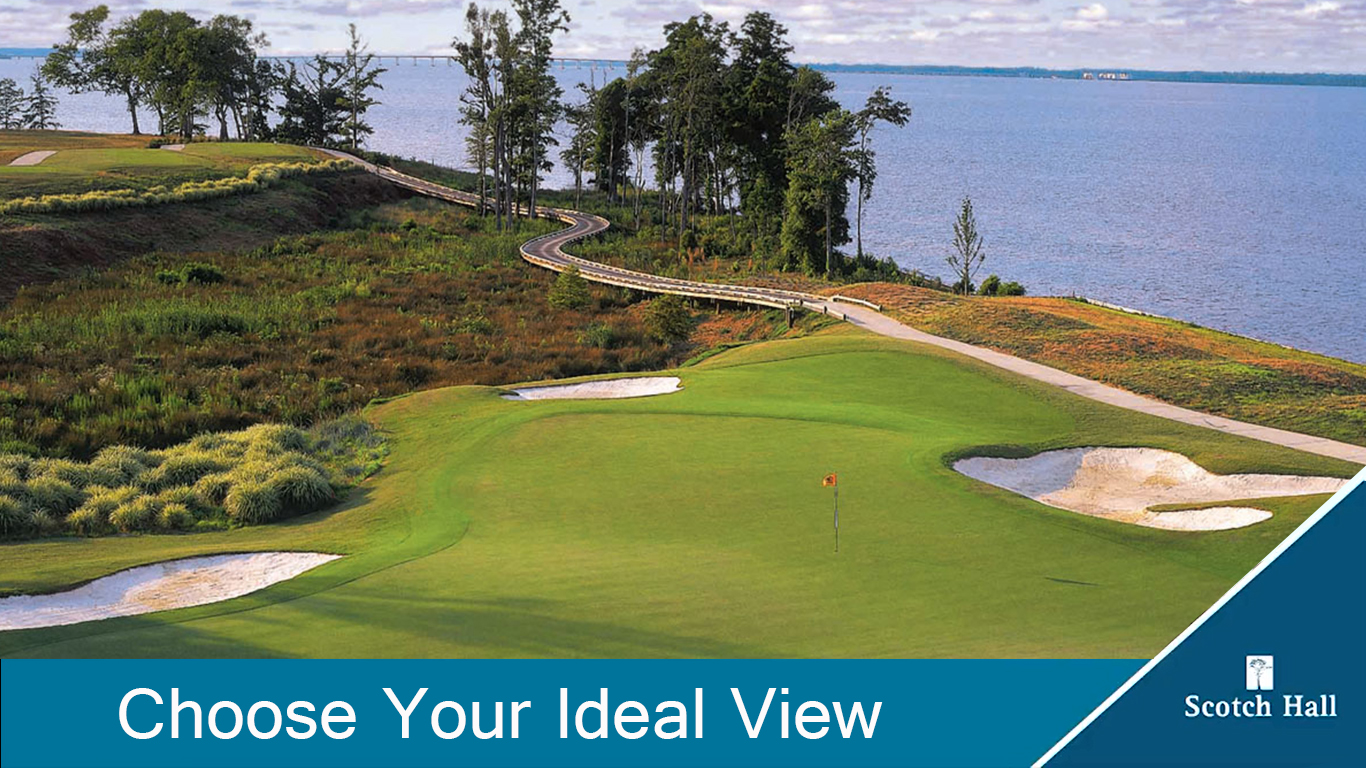 There Are No Featured Listings At This Time.
A Treasure Waiting to be Discovered…
Get ready for the ideal place to live and enjoy your life because Scotch Hall Preserve has it all.  One visit to this beautiful gated community and you will definitely want to make it your home.  Scotch Hall is true Carolina.  Your piece of waterfront paradise awaits. We offer three wonderful, all equally beautiful, types of properties at Scotch Hall Preserve: Albemarle Sound-Waterfront homesites, Golf Course homesites & wooded homesites. It's time for you to kick back and relax at Scotch Hall Preserve.
Hover over the photos below for details on homesites and starting prices.
Waterfront Property - Albermarle Sound

Waterfront property starting at $129,000
Golf Course Homesites

Golf course views starting at $69,000
Wooded Homesites

Interior & Wooded views starting at only $59,000
"Study nature, love nature, stay close to nature.  It will never fail you." – Frank Lloyd Wright