2021 Pool Is Open.  Call For More Information. 252.482.0586
Imagine the wide-eyed excitement of a child in the midst of discovery. Every day at Scotch Hall we celebrate the wonder of childhood—for children of all ages, even those only young at heart. Enjoy our waterslide and water play area, take a splash in the pool or simply soak up the rays while enjoying the view only the Albemarle Sound can create. Our Beach Club also hosts an array of family centered activities: kayak and sailing instruction, fishing classes, camp outs and nature programs. The opportunity to relish what matters most: playing, learning, discovering, and the most important of all—spending time together. There's plenty of room for family events and cookouts in our lawn space by the pool. You can even host larger soirées, corporate events and weddings indoors and out.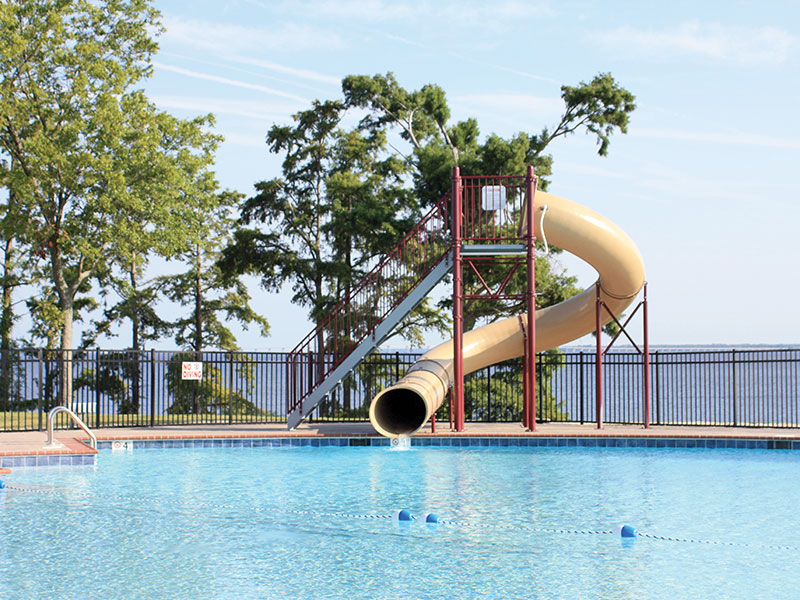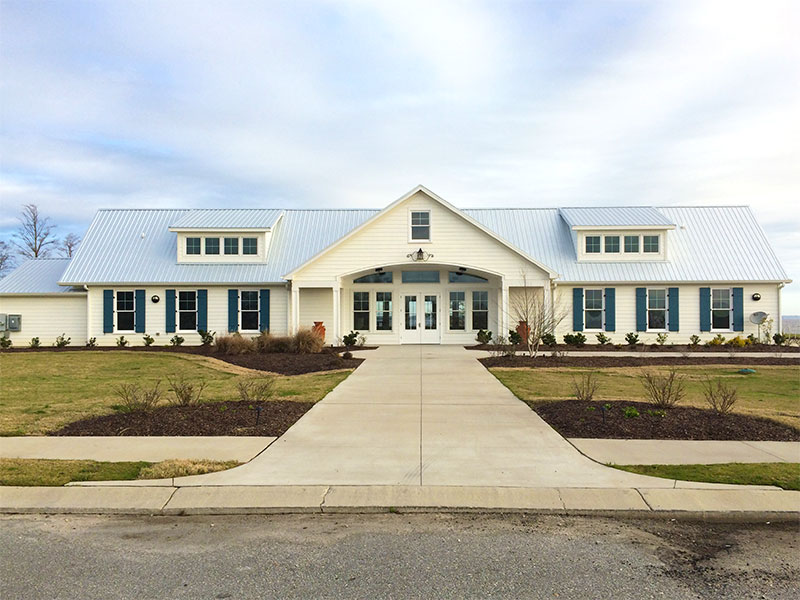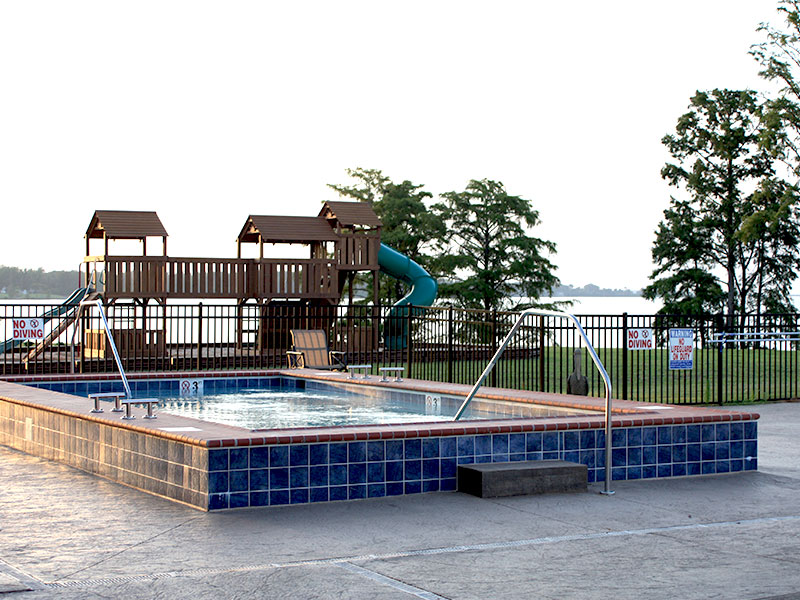 Our Soundside Beach Club & Grill offers the whole family an array of activities overlooking the majestic Albemarle Sound, including:
Zero Entry Pool overlooking the Albemarle Sound
Large Hot Tub Spa
Spiral Waterslide
Pool Pavilion with Soundside Beach Club & Grill
Indoor and outdoor space for special events including an event lawn
Call the Soundside Beach Club & Grill today:
252.482.0586
Exclusive Use:
The pool is for the private use of our members and guests only. On occasion the pool may be closed for maintenance or scheduled events. You will be notified by email before a pool closure.
---
Liability:
All members and guests who use the pool do so at their own risk. Owners and management, and Scotch Hall employees are not responsible for accidents or injuries.
---
Members and Guests:
Members must accompany all guests with a maximum of five (5) guests per day.  Members are responsible for their guests.  All members and guests must check in at the Grill and sign the log sheet.  All guest fees must be paid at check in.  Children under 14 must be accompanied by a parent or adult 18 years or older.
---
Member Account and Payment:
A charge account will be set up in the primary member's name.  This account must be paid by the 30th of each month.  Failure to pay by the 30th will result in balance being charged to your credit card account held on file.
---
Health and Safety:
No person under the influence of alcohol or drugs will be permitted to use the pool.  No animals or pets are allowed in the swimming pool or on the pool deck.  No one with an eye, ear or nasal infection will be allowed in the swimming pool.  No one with a communicable disease will be allowed in the swimming pool.
---
Pool Rules:
During special events, a lifeguard will  supervise all pool, hot tub and deck activities. When on duty, the lifeguard will observe a 15-minute rest break every hour – during this break, children under 14 must exit the pool to allow adult-only swimming.
---
No running, diving or rough play.
The slide must be used in a proper manner.  Only one person may slide at any given time.
No furniture is allowed in the swimming pool.
No throwing rocks into the swimming pool, hot tub or skimmers.
The hot tub is for soaking and cannot to be used as a swimming pool.  Children using the hot tub must be supervised by an adult.
Food and drink are allowed in the pool deck area but not in the swimming pool – no outside food beer, wine or alcohol is allowed (these can be purchased on site at the Grill).  Please dispose of all trash in a trash receptacle.
No glass is allowed in the swimming pool or on the deck.