Summertime in North Carolina's Inner Banks region means many beautiful opportunities to enjoy this coastal location. Whether your favorite activities involve being on the water or in it, you will find that the lovely, calm waters of the Inner Banks are the ideal setting for summertime fun. Scotch Hall offers stunning North Carolina waterfront real estate directly near the Albemarle Sound in the Inner Banks, providing the ideal setting for waterfront fun.
Enjoy Water Sports on the Beautiful Albemarle Sound
What is your favorite summertime activity on the water? Do you picture yourself flying across the waves on a jet ski? Or does a relaxing ride on a pontoon boat feel more like your style. Maybe you want to try the experience of paddle boarding, or perhaps a kayak is calling your name. Water skiing may appeal to the more adventurous among us. No matter what water sports are your favorite,
living on the water
makes it as easy as possible to enjoy them. Scotch Hall's ideal location on a bluff overlooking the Albemarle Sound will make this your summertime reality. To make it easier for our residents and their guests to enjoy their favorite water sports on the Sound, Scotch Hall has its own marina, and the Salmon Creek Water Sports facility at the Scotch Hall Marina rents public boats, jet skis, kayaks and paddle boards, so you can head out on the water to discover it for yourself.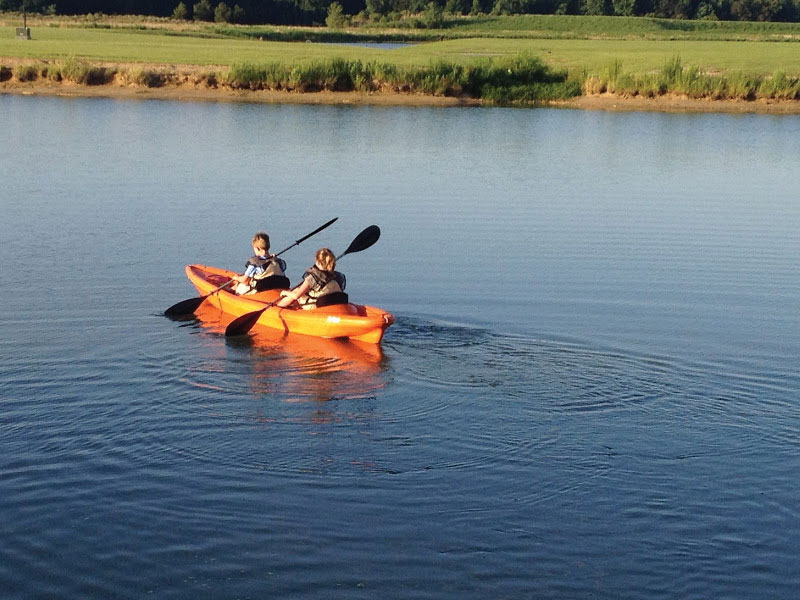 Waterfront Living with North Carolina Waterfront Real Estate Makes Relaxation Happen
Perhaps you don't picture yourself flying around the water on jet ski. Maybe your ideal afternoon involves lounging around the pool, and enjoying the various community amenities. This beautiful location makes a relaxing backdrop to everyday life. Grab a fishing pole and head to one of the docks, or go for a walk and enjoy the sounds of nature. Summertime is best spent on the water, especially in North Carolina. This is the life that
North Carolina waterfront real estate
in Scotch Hall offers. If you are looking for a perfect summer lifestyle, check out the stunning homes in Scotch Hall.