Tucked away on an previously undiscovered part of coastal North Carolina sits the community of Scotch Hall Preserve. This Inner Banks gem is on the shores of the Albemarle Sound in an area that offers waterfront living at its finest. Luxury waterfront homes for sale in this community allow you to enjoy this comfort for yourself whenever you want.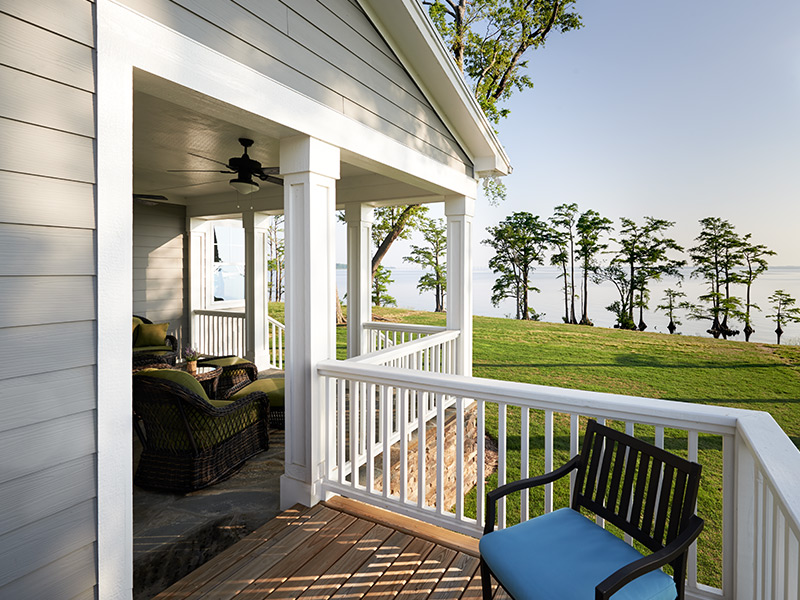 Luxurious Amenities for an Active, Yet Relaxing, Lifestyle
The waterfront location offers Scotch Hall Preserve residents the ultimate in luxury living. The community was designed to provide all of the amenities and luxuries of a vacation resort, with the comfort of a
residential community
. If your idea of luxury living means sitting by the pool enjoying a cool drink while watching your children play, Scotch Hall Preserve fits the bill nicely. The Soundside Beach Club provides a waterfront pool complete with waterslide and nearby playground ideal for family fun. Maybe you prefer a natural form of luxury. Scotch Hall Preserve has carefully preserved the woodland and waterfront in the area. All development is done in a way that protects and preserves the natural environment, so the properties work with the land instead of detracting from it. This means you can spend your evenings around a fire, enjoy the sounds and sights of the water in front of you and the quiet calm of the woods behind you, with days spent exploring the woods and watching for colorful water birds or fishing on the Sound. Of course, luxury living is not complete without a golf course, and Scotch Hall Preserve delivers here as well. At the heart of the community is an Arnold Palmer Signature Championship Golf Course, and residents can enjoy playing at their convenience.
Recently Sold Properties Show the Luxury of Scotch Hall Preserve
Luxury
waterfront homes for sale
in Scotch Hall Preserve do not last long. Four Legacy Cottages, pre-furnished vacation cottages ideal for regular visits the community, have recently sold. With their beautiful front porches, open floor plans and large windows that capitalize on waterfront views, Legacy Cottages have everything you need to simply pack up and enjoy the luxury of Scotch Hall Preserve.
Custom Homes on Waterfront Home Sites Make the Scotch Hall Preserve Lifestyle Yours
Scotch Hall Preserve's unique location means that you can relocate to the luxury community permanently and still enjoy access to the
cities of coastal North Carolina
. With waterfront and forest lots available, you can purchase your own home site and work with the community's artisan builders to build your own luxury estate.
Scotch Hall Preserve has partnered with some of Coastal North Carolina's top builders to help create a community with a uniform look.
These builders understand the need to preserve the luxury of the community, and are ready to help you make your dream home a reality. Tingen Construction, Sound Home Builders and HomeQuest Builders are three of the artisan builders that Scotch Hall Preserve residents can work with to create a beautiful, luxurious custom home.
If the options at Scotch Hall Preserve are interesting to you, act quickly. These homes do not last long when they are available, and only a limited number of lots remain. Whether you choose a Legacy Cottage or a custom home of your own, you can enjoy the luxury of Scotch Hall Preserve and the perks of waterfront living with your own Scotch Hall property.